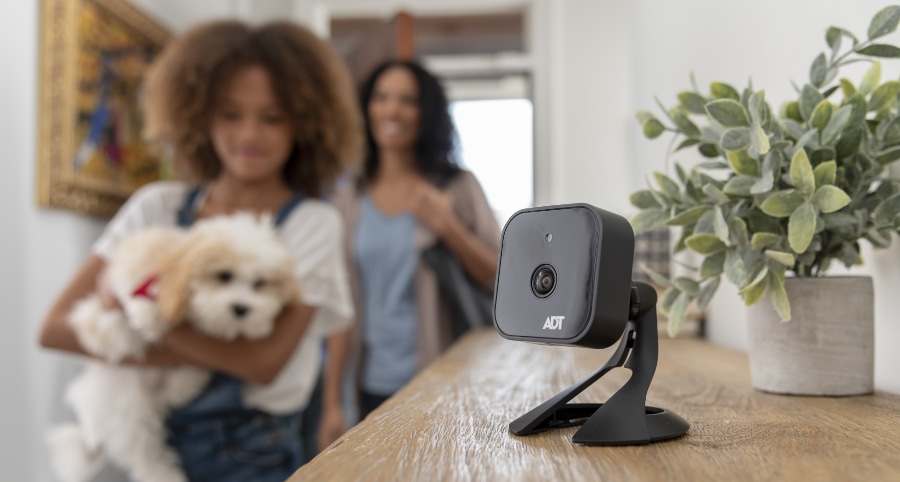 Where To Place Home Security Cameras In Dallas?
Where are the best spots to place your home security cameras in Dallas? Normally, you have three primary areas of your property for video protection: your front door, the outside perimeter, and key interior rooms. Although your security installer is able to recommend where to start, here's a quick guide of where to place your home security cameras around your residence.
Always Protect Your Front Door
While it may seem crazy that a criminal would make an effort to simply enter through the front door, 34% of invasions happen at this passageway. You also have package thieves among other threats to deal with. A video doorbell is perfect to tackle these types of concerns with high-definition, wide-angle viewing.
Doorbell cameras are even more beneficial as you have the ability to chat with all guests who come and ring the bell. With the help of your security app, like ADT Control, you can reply to each instance with two-way communications and real-time footage and appear to be at home. In the event a person begins doing something nefarious, you will have your video surveillance record a clip and transmit it to your mobile phone via a text notification.
Get the Most Coverage Possible With Your Outdoor Video Surveillance
Where to place home security cameras outside your residence is a more challenging undertaking. Fortunately, there are a few beneficial tips to help ensure you're well protected.
Cameras at the corners of your Dallas house provide an impressive sightline, letting you see two parts of your exterior.
Position underneath an overhanging eave or directly into a length of cladding or edging are ideal locations for security cameras as they will be somewhat hidden by blending into your gutterline.
Above your garage, as the garage door is an easier entryway for intruders than you'd think!
Overlooking a back porch or rear door -- or any doorway not in clear view from the street.
In each of these spots, be sure to trim away any overgrown plants or trees that might obstruct your ability to see clearly.
Tips To Get The Highest Level of Performance From Your Interior Surveillance
You have a wider range of choices on where to place home security cameras on the interior of your property in Dallas. However, the added flexibility does mean there are more factors to contemplate:
Beware of Sun Glare: While you'll want to make sure your windows are down and latched, the sunshine from a window can cause glare and affect your video recording. Aim your interior camera lens away from direct blasts of sunshine to circumvent this issue.
Utilize Height: Just like a guard tower, a surveillance device located in an elevated area will have a wider field of vision. You might situate your cameras at the top of bookcases or affixed to the upper reaches of a wall.
Prevent Access by Children and Pets: Your video equipment will lose its ability to safeguard your home if anything happens to it. Place your devices in a spot where little ones and house pets aren't able to tamper with them. Consider mounting or a different method of attaching them to make sure they don't fall if inadvertently knocked into.
Conceal Your Cameras But Don't Block the View: The greatest video camera will fail to be of much use if you have a houseplant in the way. But it's important to note, interior decor and plant life may be a perfect way to cloak your security equipment. Just ensure they don't obscure the lens!
Turn to Secure24 Alarm Systems And Find the Right Place For Your Home Security Cameras
If you want the right placement of your home security cameras and other security equipment, turn to the professionals at Secure24 Alarm Systems. Let us customize the perfect system for your complete residence -- safeguarding all areas. Dial (214) 997-6030 or submit the form below to start your project.
Areas Served Around Dallas By Secure24 Your Local ADT Authorized Dealer